<![if !vml]>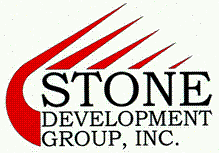 <![endif]>
For Immediate Release

                                                                                                                                     

C
ontact:
John Lanctot
                                                                                                                                                                                 Maximum Marketing
                                                                                                                                                                                       (312) 768-7376
SDG Gets Permit Approval for Kids 'R' Kids Learning Centers in Crystal Lake
First of 87 Kids 'R' Kids Centers to be built in Chicago Area
HUDSON, Wisconsin, June 23, 2008 – Stone Development Group (SDG) has received approval from the City of Crystal Lake (Ill.) city council and is now in the permit process before beginning construction on the first of 87 Kids 'R' Kids Learning Centers in the greater Chicago area.
"The City of Crystal Lake has been a pleasure to work with," said Jaron Stone, president of Stone Development Group.  "It took only three months to get city council approval.  The city council is very excited by the addition of a Kids 'R' Kids in Crystal Lake.  They feel it will be good for the community and the local economy, and they are very pleased with our plans and how the final structure will look."
This will be Kids 'R' Kids first location in the Midwest.  Currently, their 162 franchises are primarily located in the South.  An additional two sites will be added in the third quarter of 2008. SDG and Kids 'R' Kids plan to initiate between six and eight units per year starting in 2009.  The total project is estimated to be completed by 2019.
About Stone Development Group
Stone Development Group (SDG) is a full service developer and general contractor with headquarters in the Minneapolis/St. Paul area along with a branch office in Chicago.  SDG's multitude of specialties includes construction management, land development, design and build services, land surveying, civil engineering services, architect services as well as providing a complete-range of carpentry support services.  For more information, call 715-381-8446 or visit www.stonedevelopmentgroup.com.
# # #