<![if !vml]>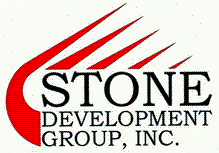 <![endif]>
For Immediate Release

                                                                                                                                     

C
ontact:
John Lanctot
                                                                                                                                                                                 Maximum Marketing
                                                                                                                                                                                       (312) 768-7376
Stone Development Group Expanding Scope of Business
Developer Entering Service Station, Auto Repair,
 Quick Lube & Car Wash Construction Fields
HUDSON, Wisconsin, September 29, 2008 – Stone Development Group (SDG), a full-service developer and general contractor, is expanding the scope of its business as it will be entering the service station, auto repair, quick lube and car wash construction fields.
"We have had great success in the retail, restaurant and office complex industries and we feel that our experience and expertise would be a great asset to companies that are expanding their operations in the automotive aftermarket," said Jaron Stone, president of Stone Development Group.  "We look forward to entering this industry and helping these companies grows their businesses."
Currently, the Stone Development Group is working as the full-service developer for the building of 87 Kids 'R' Kids Learning Centers in the greater Chicago area.  In addition, Stone Development has worked on various sized projects in the retail and restaurant fields as well as office complex build-outs..
About Stone Development Group
Stone Development Group (SDG) is a full service developer and general contractor with headquarters in the Minneapolis/St. Paul area along with a branch office in Chicago.  SDG's multitude of specialties includes construction management, land development, design and build services, land surveying, civil engineering services, architect services as well as providing a complete-range of carpentry support services.  For more information, call 715-381-8446 or visit www.stonedevelopmentgroup.com.
# # #