<![if !vml]>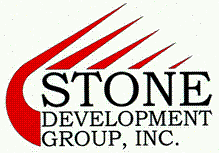 <![endif]>
For Immediate Release

                                                                                                                                     

C
ontact:
John Lanctot
                                                                                                                                                                                 Maximum Marketing
                                                                                                                                                                                       (312) 768-7376
SDG to Develop 87 Kids 'R' Kids
Learning Centers in Chicago Area
First Center Already Under Construction in Crystal Lake, Illinois
HUDSON, Wisconsin, March 3, 2008 – Stone Development Group (SDG) has reached an agreement with DBMB KRK 27 Inc. to develop 87 Kids 'R' Kids Learning Centers in the greater Chicago area.
"We want to thank DBMB KRK 27 for providing us with this exceptional opportunity," said Jaron Stone, president of Stone Development Group.  "Kids 'R' Kids is one of the fastest growing franchise operations in the country and we are fortunate to be working with them on this major expansion of their business.  High-quality work and attention to detail are of utmost importance to Kids 'R' Kids Learning Centers and we believe that is why we were chosen to handle a project of this magnitude."
This will be Kids 'R' Kids first foray into the Midwest.  Currently, their 162 franchises are primarily located in the South.  The new Chicago-area development, worth $182.7 million, will bring approximately 50-plus jobs per location to the communities in which the Kids 'R' Kids Learning Centers are built. In total, the planned development should help generate more than 5,000 new jobs for the surrounding communities.
Initial zoning and permitting work has begun on the first proposed site in Crystal Lake, Ill. An additional two sites will be added in the third quarter of 2008. SDG and DBMB KRK 27, Inc. plan to initiate between six and eight units per year starting in 2009. The total project is estimated to be completed by 2019.
About Stone Development Group
Stone Development Group (SDG) is a full service developer and general contractor with headquarters in the Minneapolis/St. Paul area along with a branch office in Chicago.  SDG's multitude of specialties includes construction management, land development, design and build services, land surveying, civil engineering services, architect services as well as providing a complete-range of carpentry support services.  For more information, call 715-381-8446 or visit www.stonedevelopmentgroup.com.
# # #